---
DATA-LINK FACTS

TEMPORAL INCURSION

A break in the boundary layer separating the original universe from its manufactured counterpart. Incursions may occur in any time period––past, present, or future.

TEMPORAL WAVE CORRIDOR

The connecting bridge between alternate realities –– Available for transit in both naturally recurring universes, and manufactured cosmoses which are multilayered, so long as there are varying emergence points, at set intervals.

TEMPORAL WAVE CORRIDOR TRANSIT SYSTEM

The system of transit employed by ITOL vessels to traverse the corridor between universes. Maybe used during operations between alternate realities.
DATALINK – THE TEMPORAL CONVERGENCE
THE TRITHEN JOURNAL
It's a planet … it's a moon, or is it a machine?
Authorities don't know!
According to Trithen Industries spokes person, Dana Yuen, the mystery surrounding the temporal convergence discovered on the planet-size moon may be the result of some super secret operation known only to an elite group of entrepreneurs working in conjunction with Industry officials. "Details are still sketchy," said Yuen. "The company's top echelon are refraining from comment until a complete study can be made of the area."
---

For larger image: Click the picture links.


---
| | |
| --- | --- |
| | The first images of the convergence show an anomaly of massive proportions. Experts investigating the area surrounding the Sodin/Myatek interchange believe the area some how circumvents the space-time continuum, allowing a divergence of the past, present and future to occupy the same space on a rotating basis. Industries officials reserve comment, but have acknowledged the need for further study of the unusual occurrences. |
---
Entire contents ©2011-2016 Grant Fausey All Rights Reserved
Powered by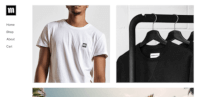 Create your own unique website with customizable templates.